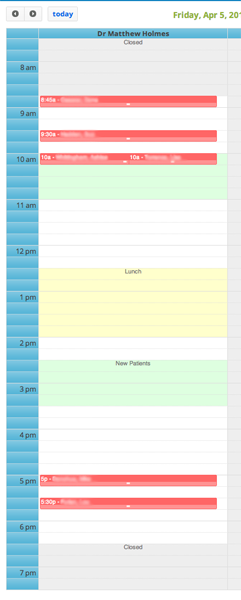 In a major update to the diary in iconpractice we are now able to bring opening and closing hours along with special times to the system.  The new feature allows you to set individual opening and closing times for each practitioner on each day along with individual lunch breaks.
The system can also allocate certain times on set days for things such as new patient times, staff meetings etc, and highlight that time in a different colour.  Practitioners using the system across different clinics can easily colour code different times so staff know which practitioner is working in which clinic when.
Full instructions on how to set this new function are available in the help documentation here.  If you have any trouble implementing the changes in your system, please contact support and we will help you out.