This weekend we will be making the Medipass/HICAPs Go claiming facility available for general use.  Note, using this is optional. If you wish to continue processing HICAPs transactions current way (manually) you can continue to do so.  All the current facilities will remain in place.
To connect iconpractice to Medipass you need to obtain an API key from your Medipass Dashboard. Details on where to find your API key and where to add it are here.
You then must activate the individual patient for Medipass.  Details on doing this are here.
Finally details on processing a transaction are here.
Cancelled/Moved Appts Diary View
At the request of several of our users, this weekend we'll introduce a diary view that shows cancelled, moved and DNA appointments in the diary. This allows an easy overview of these changes for a given period.  Full details are available here.
You will also see we'll add a "Back to top" button to the bottom right corner of the diary view to allow a quick return to the top of the page.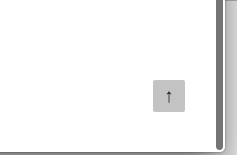 Bug Fixes
Finally we've fixed some bugs (detailed below) that were causing issues. Thanks to those people who let us know about these.
Quotation marks causing the form builder to break and lose saved forms.
Deleting the invoice image not working for letters (old image continued to be used).
Last name sorting not working on the Search page.
We've also added the sending of email receipts to the email log on the Communications screen.